Openhand provides a sequencial series of 3 books to support your evolution, paperback and digital...
Book 1: BREAKTHROUGH - an epic journey of awakening
Book 2: 5GATEWAYS - how to effectively navigate the Spiritual path
Book 3: DIVINICUS - a catalytic journey through humanity's history to process your karma
BREAKTHROUGH Book: SPECIAL OFFER: Paperback from £9:00, Digital ebook £5.50...AVAILABLE NOW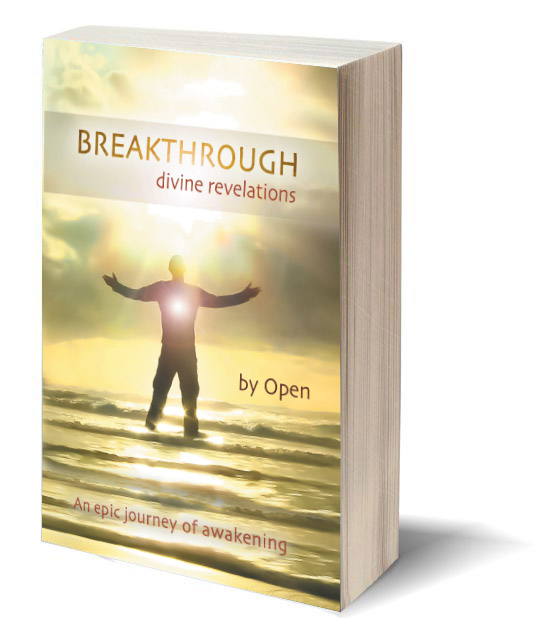 This is an epic, true story of one man's journey of Spiritual Breakthrough. It reveals how, in every single moment, each person is supported by an etheric divine connection - a benevolent force - supporting you in life, and working with you to break through into your greater divinity. The book helps you look deeply into every situation you face and find the deeper meaning - the divine revelation. It shows you how to embrace the moment fully, what to work with and how to work, so that you can eternally live the brilliance of You. The world stands on a precipice. Divine revelation is the answer. It's time.
Breakthrough is a powerful new way of unveiling the profound truth of the moment, inside yourself, by locating and honouring the contracting resistances most people carry around with them subconsciously. It's a way of quickly confronting this tightness, unravelling it, then empowering unbridled expression of your soul. It leads to a blessed life abundant with miracles and magic.
Watch a video intro to the Breakthrough...CLICK HERE


5GATEWAYS Book (second edition): SPECIAL OFFER: Paperback from £9, eBook £5.50...BUY HERE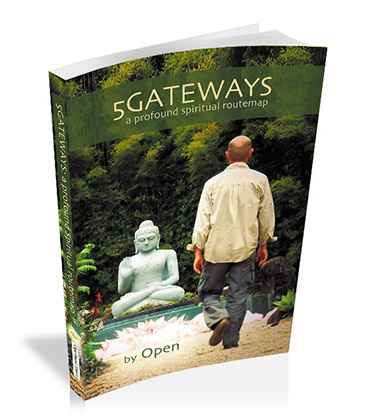 Where are you on your Spiritual Journey right now? How might you be affected by inner child conditioning? What might you do to activate Kundalini and process your Karma? Are you approaching Enlightenment? Understanding how these all interrelate and affect your life, can greatly influence your destiny.
There are many ways up the 'spiritual mountain', for each of us there is a unique path. Yet those who have climbed before, often speak of five key expansions, five key 'altitudes' through which all tend to pass. It is a common journey that has been followed by spiritual masters through the ages.
This 5GATEWAYS second edition has been enhanced with 80 extra pages. It is packed with tools, tips and advice for walking the spiritual path in day-to-day life. It contains the blueprint for mankind's next evolutionary leap. Discover more about the book...CLICK HERE


DIVINICUS Book (rise of the divine human): Paperback £9, eBook £5.00...BUY HERE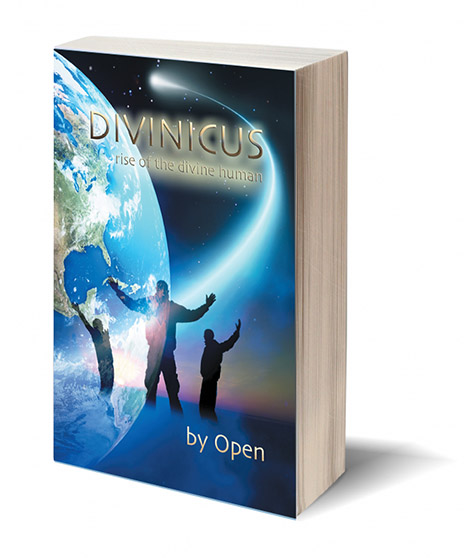 My journey here so far has been a real roller coaster. And I'd like to share it with you because I believe it will motivate, captivate and catalyse the best in you too - your divine being "Divinicus". Humanity has been enslaved within a controlling intervention, that we all know. But just how deep does the rabbit hole go? How are we being influenced at the deepest levels of our consciousness?
By sharing perspectives into the full magnitude of this interdimensional reality, discover profound insights in working with the energy field to nullify and strip away the intervention thereby ascending into a higher paradigm in a newly divine form.
The book will take you on an enthralling journey: from the deserts of Arizona to the planes of South Africa; from the Garden of Eden to the Big Apple; from ancient Lemuria to the submerged Atlantis.
DIVINICUS Book: Paperback £9 ebook £5.00...BUY HERE